3D Printer weekend
04 December 2012 at 3:39 pm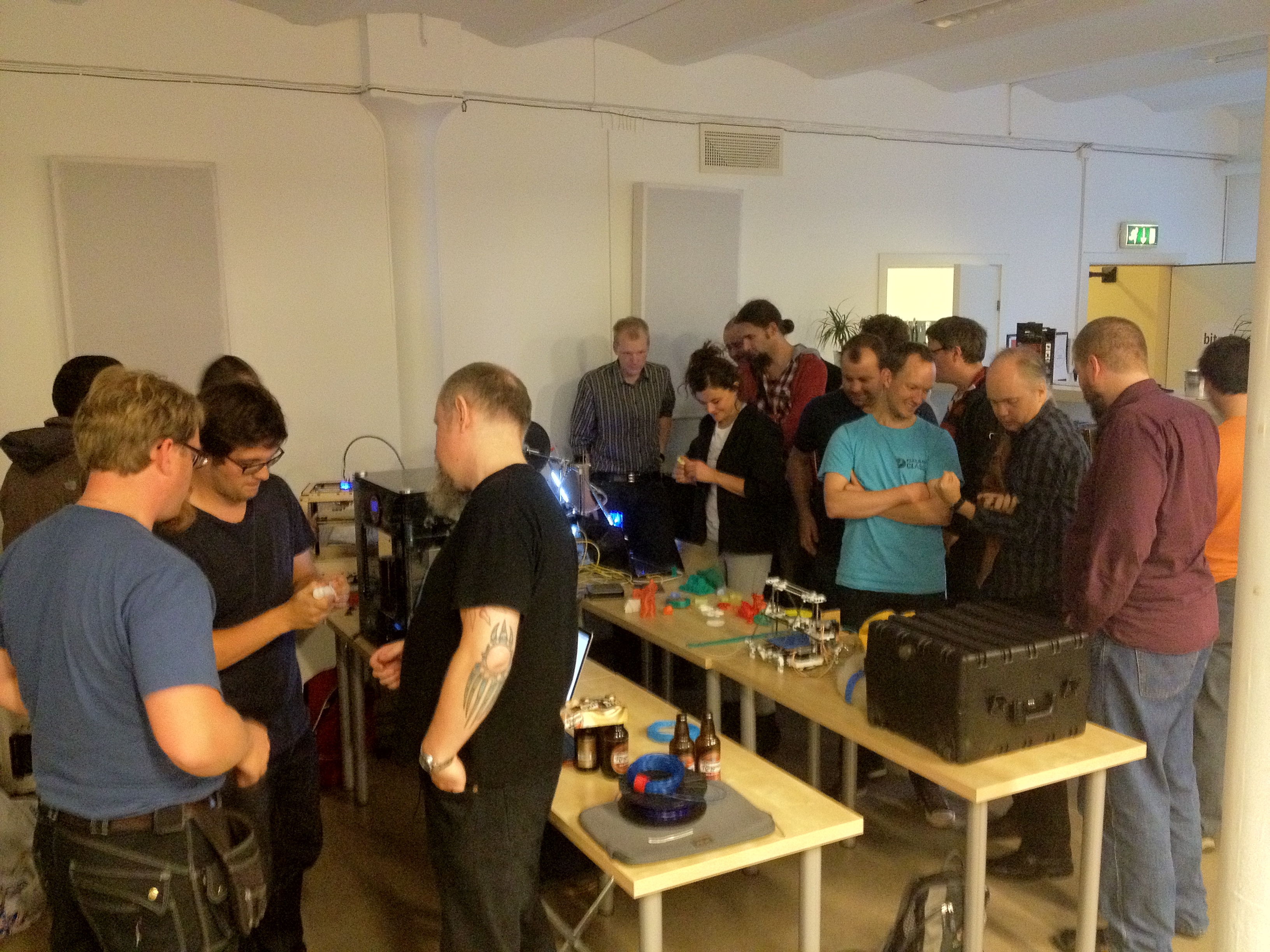 Last weekend I organized the second meetup for 3D printer enthusiasts in Norway. I host these meetups together with Kjetil that runs reprap.no and we're trying to make it a place where both entusiasts can meet and curious can come and ask questions. As the first time, the event was hosted at my local hackerspace (and daily office) called Bitraf.
Bitraf is the biggest hackerspace in Oslo (in terms of area) and it consists of a big room for hackerspace activities, a sofa & film area with projector, a workshop with soldering, cnc and 3dp equipment. The perfect place to host tech meetups!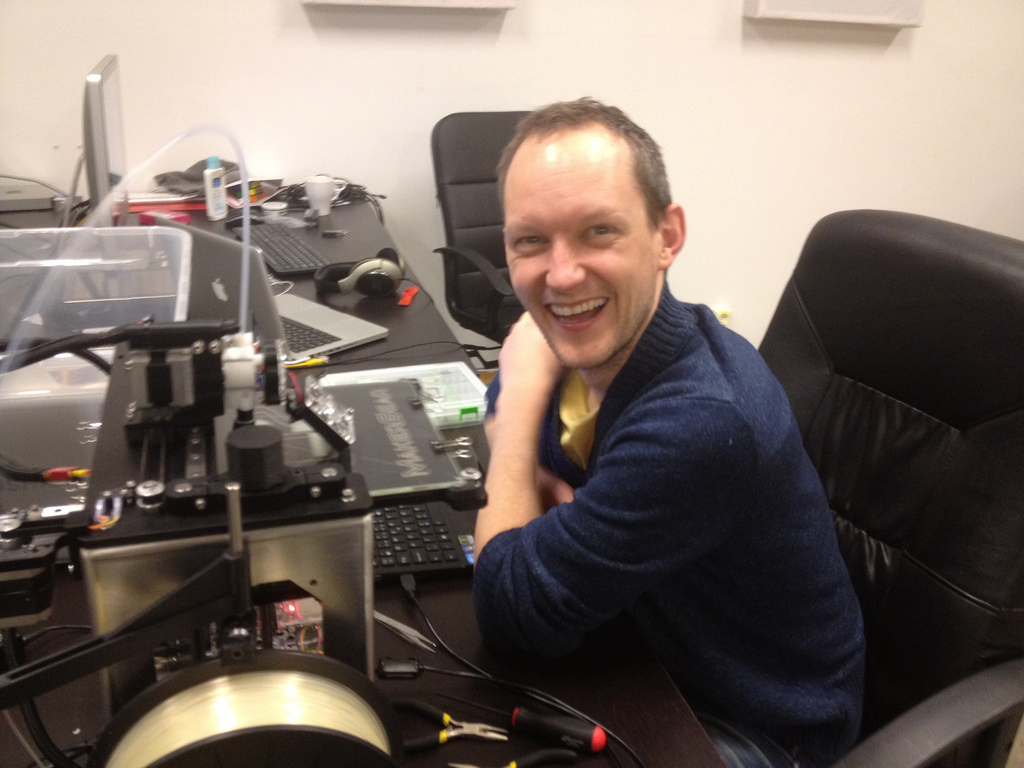 Kjetil with his new MakerGear M2 - smiling all weekend!
The first meetup saw more than 35 attendees in one evening and it got quite hectic. This time around, we wanted people to have more time to hang out so we set it up as a combined meetup- and build-event. Throughout both events we've had Ultimakers, Makerbots, Makergear, BfB and several Reprap Mendel, Prusa & Huxleys on display. If you have a printer, feel free to come along for either help or showcase!