There she is!!
07 September 2008 at 1:42 am
It's been a while since I've seen a really good and original Flash animation, but today I found one: There she is!! It's a beautifully drawn story about forbidden love. The timing is incredibly good and there's a lot of attention to detail despite the very simplistic style.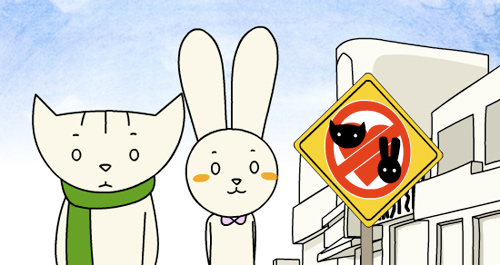 The team behind is three Korean artists calling themselves SamBakZa. The series started back on 2004 and up until now, four out of 5 episodes have been posted. The series has more than 7 million views on Newgrounds.com so it's certainly popular. They've also managed something few have done before them - out of 2747 reviews for Step 3 on Newgrounds, the average is 9.7 (out of 10) and Step 4 has an average of 9.8 out of more than 3000 votes! The story is cute, but full of action as well. Go check it out!