Time for Maker Faire again!
13 January 2014 at 10:02 pm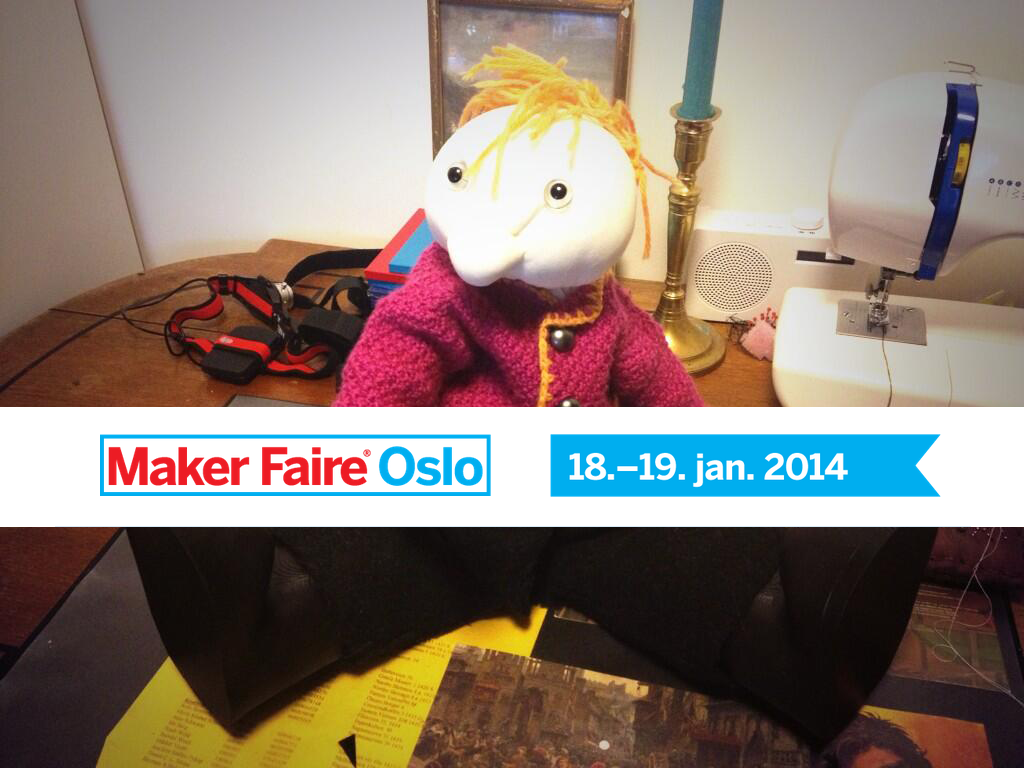 Next week it's time for the second Maker Faire in Oslo! My kids will have their own booth where they'll show of their robot creations. Some months ago, I purchased a Makeblock starter kit for Walter so that he could get working on his robot idea for the Faire. The build quality of this robot contruction kit is by far the best I've ever seen. When Walter had built his first creation (a tracked robot) it felt incredibly solid and sturdy. It almost feels like you can stand on it wihout destroying it!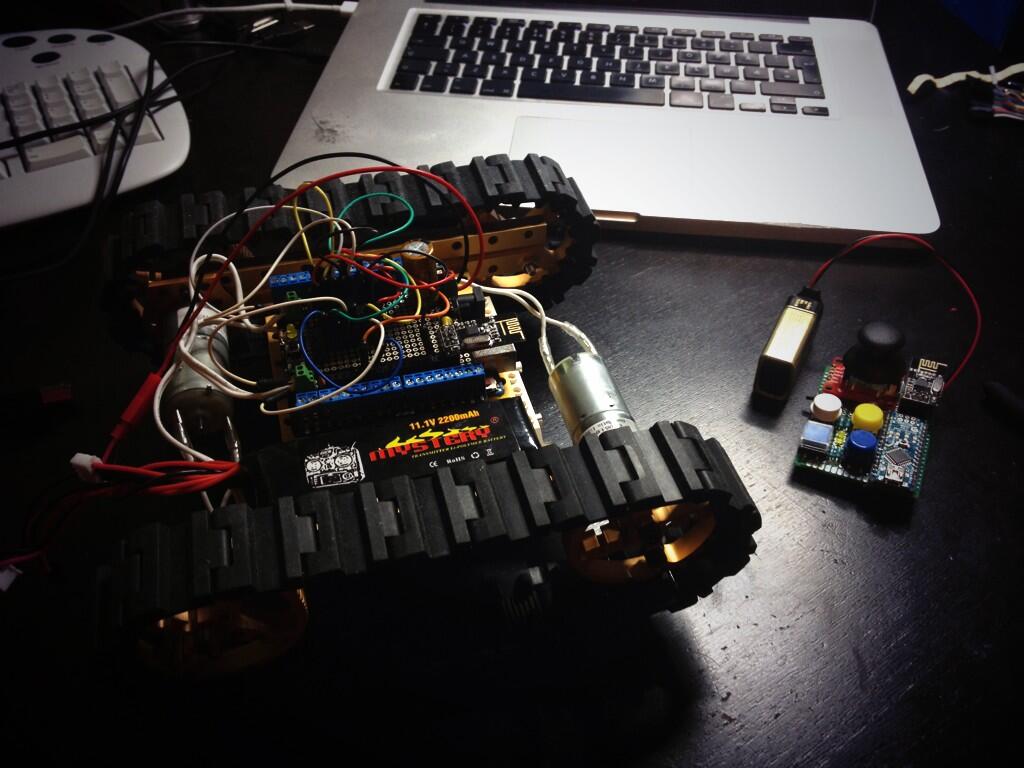 Walters robot. The little thing on the right is the remote control I built for him. Other than that, he's built, soldered, connected and programmed the entire robot himself.
As soon as Vera saw what her big brother had built - she also wanted to make a robot and take part in Maker Faire 😊
We started drawing ideas and since I recently had made drawing robots for my students at NITH, she instantly wanted to make something that was drawing. We made some sketches and figured that we wanted to make a drawing troll or "TegneTroll" as it is in Norwegian. I got her the same kit as Walter had but in Blue since Walter had Gold colored beams. That way they didn't need to argue over who owned what parts. The build process has been slow as I'm working quite a bit these days (more on that later!), but after two weekends of intense work we have two robots worth showing off. Walter is pretty much ready with his fart-detection-bot and only the pen and an arm is missing on the TegneTroll. Hope to see you at Maker Faire then? I'll be at the Bitraf stand all the event, so come check out Oslo's biggest Hackerspace at the event. We'll even bring an Open Source House to the event (not kidding!) as our stand!
Update: at the event both Walter & Vera were interviewed by various media. I think they did rather well!?