Swap IconBuffet Icons?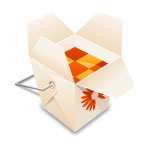 As a coder, I'm not too artistic but I have a small trick to make my apps look good. It's called IconBuffet and I have two of their commercial Icon sets. Stylish and Professional are probably the words describing them the best. Considering what you get, they're really cheap but they also have a free service that will get you a bunch of icons that you'll probably never use, but they're "nice to have" and you just "might" need them one day. Following up on this entry, here's my list of what icons I have and what I can offer in return.
I've collected the free icons for some time but I'm still missing these:
Durango Research
Manhattan Night Life
Modena Alfanumerico Cold
Shanghai Tech Vector
Taipei Buddies 1
Taipei Buddies 2
Tower Grove Wedding
If you have one of these, send it to "nospam (at) netron.no" along with an email of wich you want me to send you back.
These are the 15 icon sets I can swap back:
Blinksale (5)
Dresden Tournament (1)
Farewell Snow (5)
Helsinki Hi-Fi (5)
Mallow Buzz 1 (4)
Mallow Buzz 2 (5)
Manhattan Metroplex (5)
Manhattan Finance (5)
Manhattan Veggie (4)
Marseilles Cafe (3)
Modena Simbolo(4)
Oslo Atmosphere (5)
Oslo Easter (5)
Oslo Finance (5)
Shanghai Tech (0)
Shanghai Tech Smilies (5)
Taipei Monkey (5)
Taipei Night Market (5)
Taipei Plastic Primates (4)
Tower Grove Melee (2)
Tower Grove Promenade (5)
(x) = deliveries remaining