First actual work on the van
15 November 2020 at 10:25 pm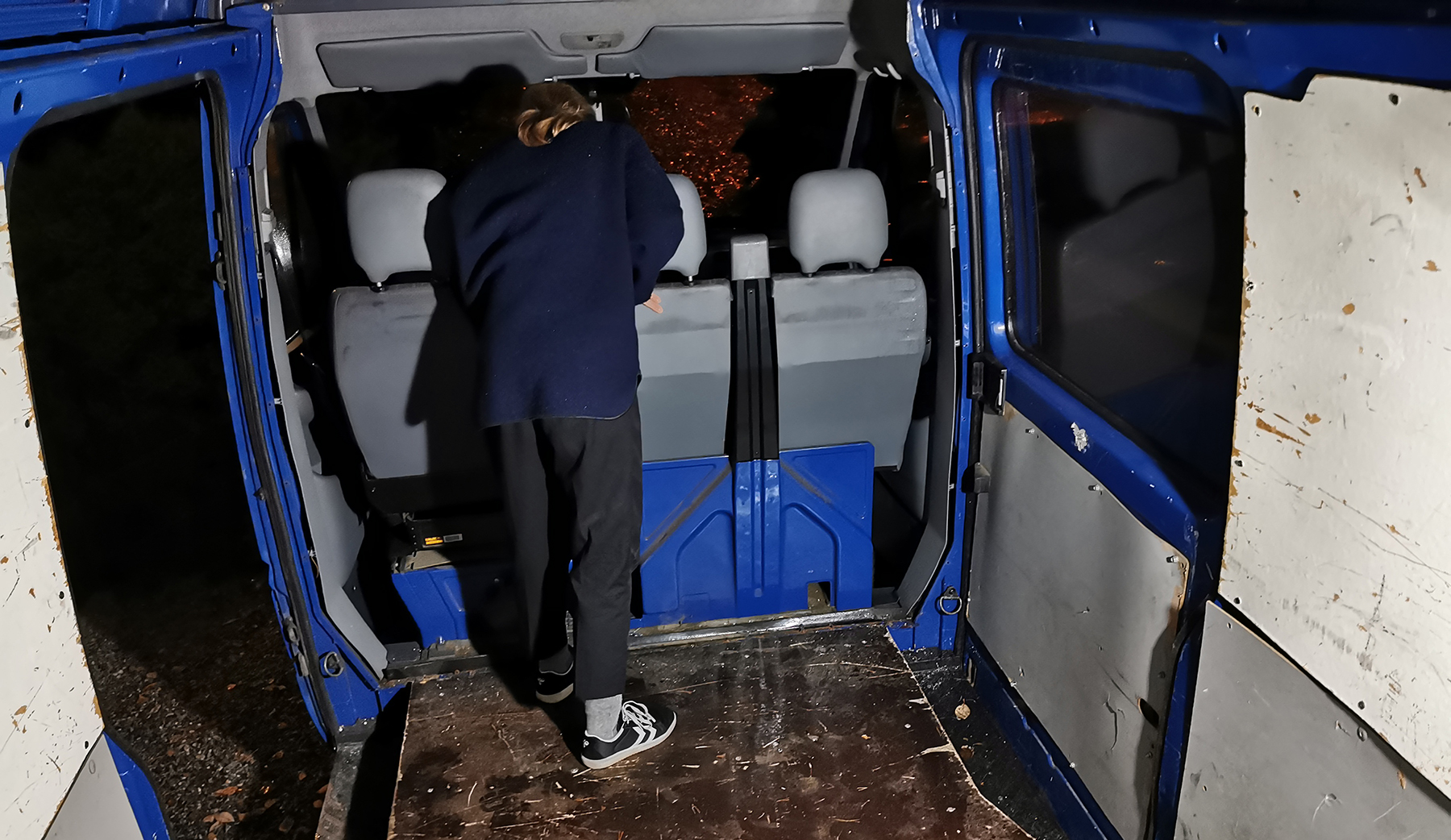 ​Lots of things happening this weekend, but this evening we removed the wall separating the front seats from the back of the van. Easy to do - just drilling out the rivet nuts that held it in place. Near the floor - the nuts were almost rusted through, so we'll have to do some cleanup in this area. Opening this up gives us an idea of the space we have to work with.
I've taken measures and added to a simplistic Fusion360 model so we can start thinking about details.
Behind the wall, we also found a sign showing the sales price for the car back in 2006 - 5 years after it was new. We bought it for $3000 now in 2020 and back in 2006 it was around $12500 and had 116.059 km on the odometer. Today it's 203.130 km so it's actually been running more in it's first 5 year than it's done in the last 15.
In Norway, the distance on the odometer is public knowledge and you can look it up. For this specific car, the history looks like this:
| | |
| --- | --- |
| 06.09.2019 | 189 621 |
| 09.05.2019 | 189 407 |
| 28.03.2017 | 180 685 |
| 22.03.2017 | 180 573 |
| 15.06.2015 | 167 120 |
| 15.06.2015 | 167 117 |
| 20.05.2015 | 166 685 |
| 23.05.2013 | 156 297 |
| 26.03.2013 | 155 813 |
| 15.04.2011 | 145 452 |
| 02.02.2011 | 143 313 |
| 04.05.2009 | 136 036 |
| 20.11.2008 | 133 554 |
| 16.01.2007 | 121 443 |
| 18.04.2005 | 100 415 |
| 18.04.2005 | 100 415 |

Below is the sales sign from 2006 😊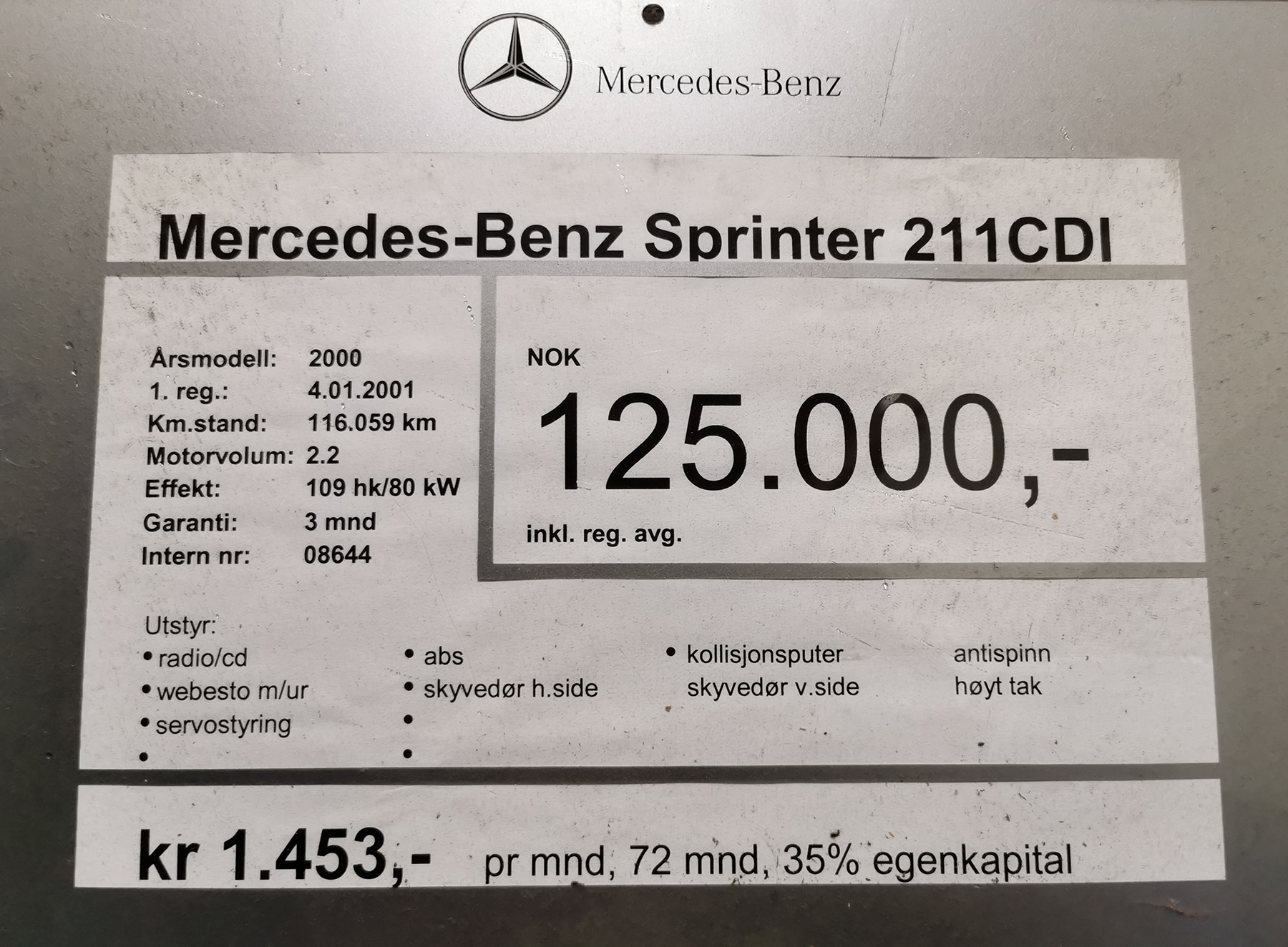 ​