First impressions & rust
14 November 2020 at 11:20 pm
​First day where we got a good look at the car! There is so much rust… Most of it seems reasonably easy to remove, though it'll take time. I've spent hours on Youtube and I think I have a good plan now. I'll start fixing the holes in the seams on the roof and then attack smaller outdoor rust that does not look too bad. This will be for days with fine weather. I'll remove the back wall and the floor to see behind if there's rust to remove.
One important thing I found thanks to a former Mercedes employee at the shop BileXtra is that the color of this car is called "Hyacinth Blue" and has paint code 5376 (HYAZINTHBLAU in German). Unfortunately, that color is not available in Norway but I'm sure I can find a solution to that.
I've also found that this van is often referred to as a "T1N Sprinter". Very handy to know when searching for parts. In the US it's referred to as a 140" High Roof model (Medium Wheel Base) and it was apparently sold initially as a ProMaster? Odd choice, but I guess RAM was more popular & known than Mercedes back then. According to the specs, it's 2.65 m tall but I measure it to be a little more. Shouldn't be a problem unless you want to enter a parking garage - even when we eventually put a roof vent on.
Here's some examples of the typical rust we've found on the car.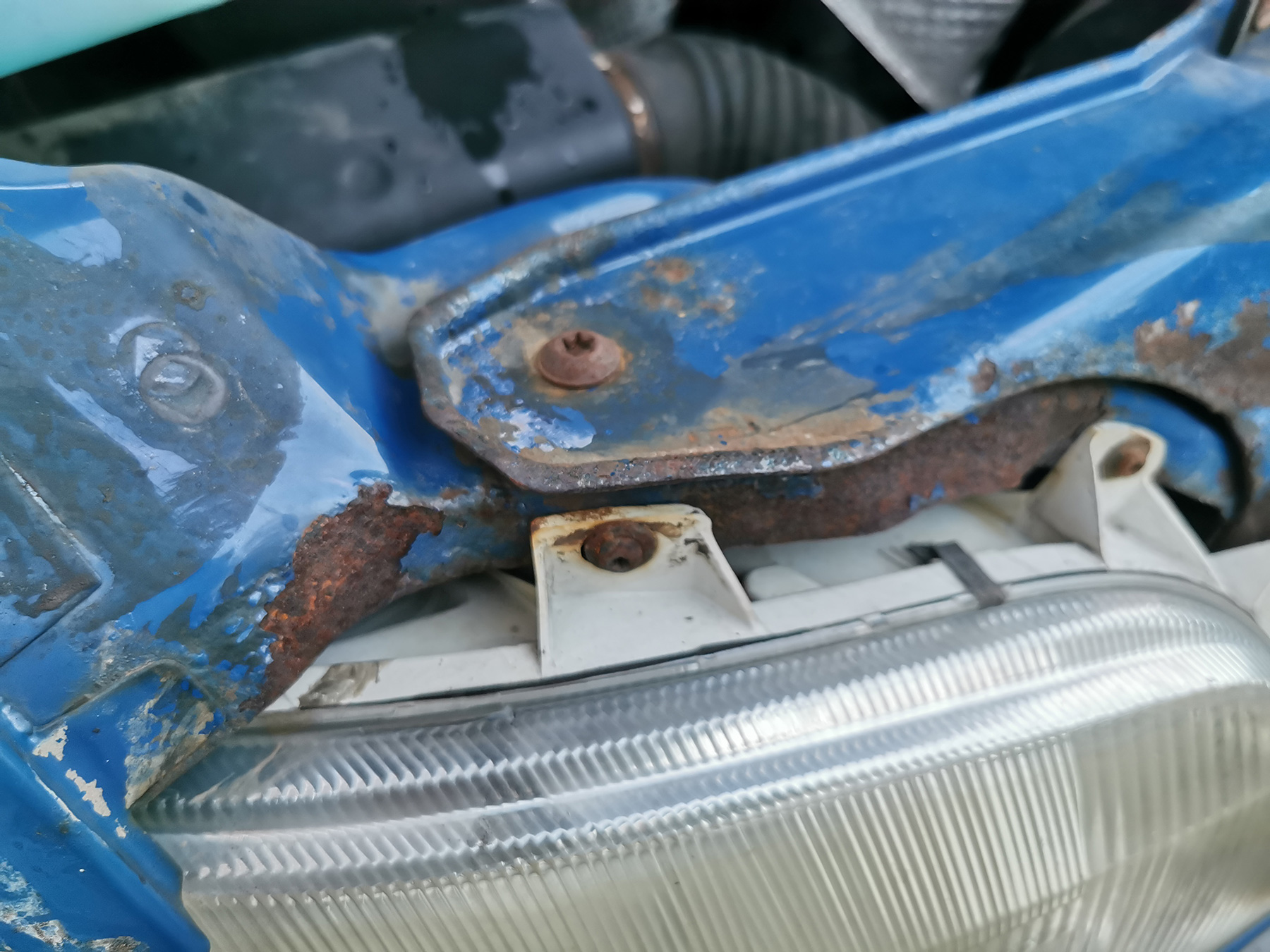 ​