Rust removal process
22 November 2020 at 10:25 pm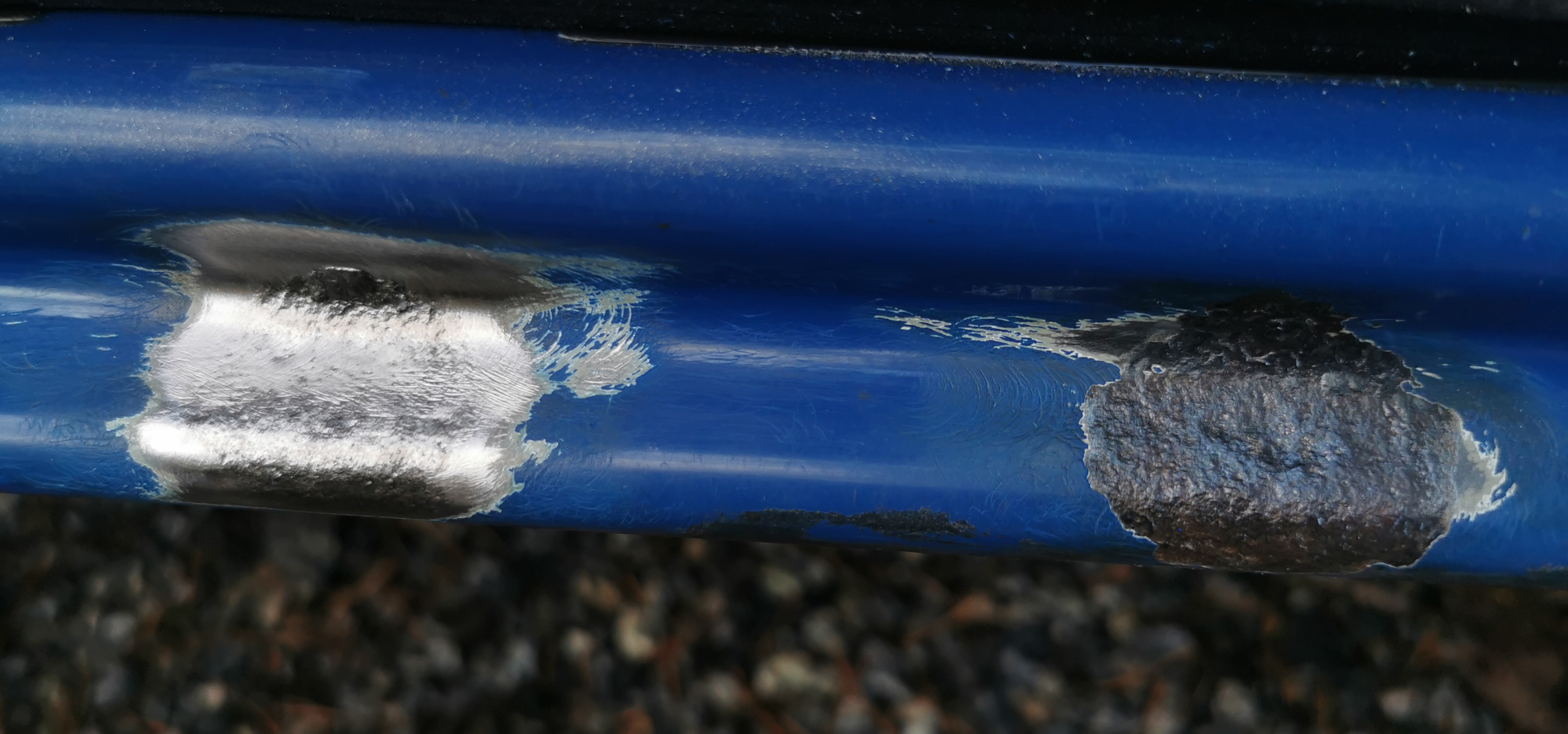 Started rust removal this weekend. I've spent time on Youtube for research and my conclusion is that many of the self proclaimed "experts" really don't understand the basics of rust.
This video really shows how you can solve rust problems. I obviously cannot put a whole car in a chemical bath like this guy do to nuts and screws, but I can use the tools he points to. I'll first remove all visible rust and then use this product to remove those tiny things I cannot actually see. My main problem now is that it's getting colder and the process only works well above 5C. For drying paint, cold temperatures are also not ideal.
I only did a couple spots today to learn and these pictures show the process I've settled on.