EU approved & it's own garage!
19 December 2020 at 11:33 pm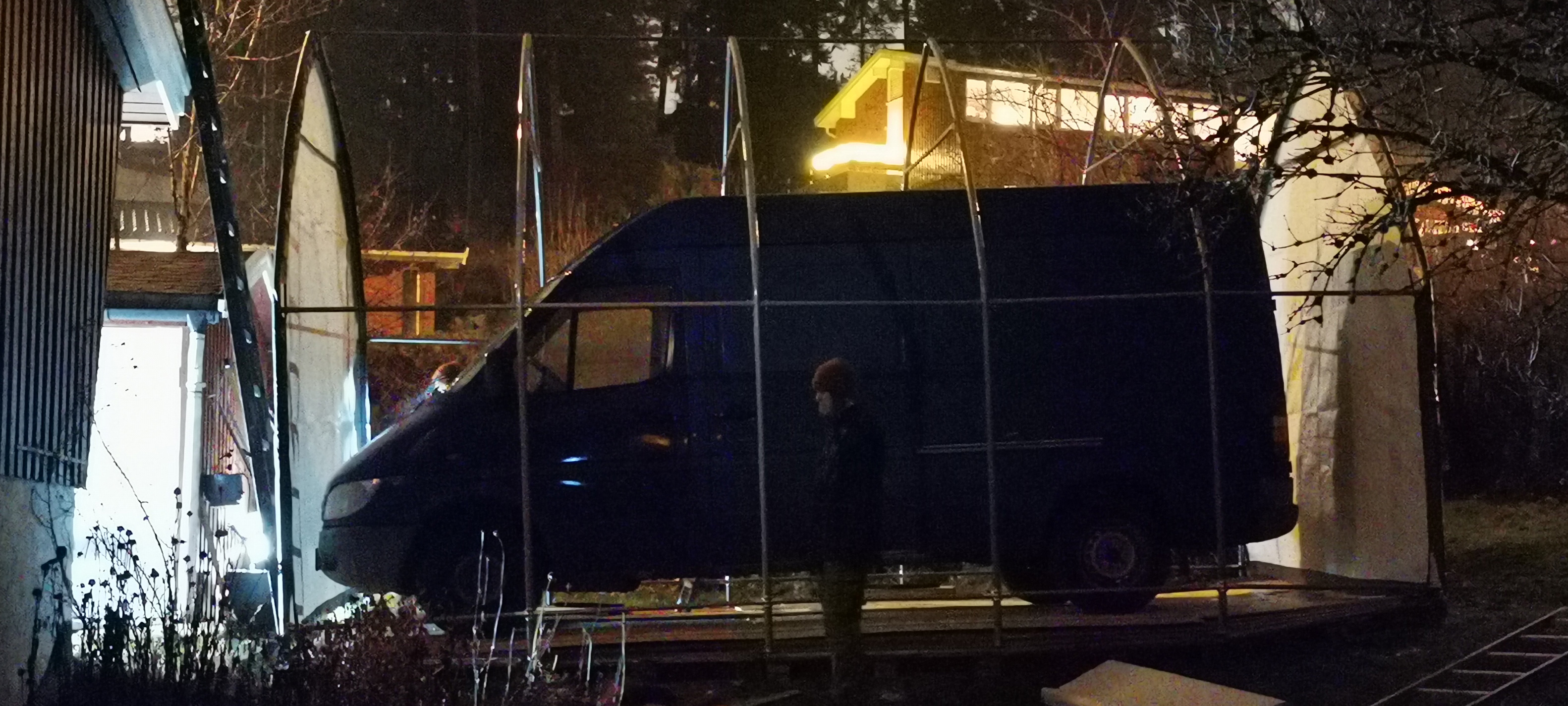 Before starting the project properly, my better half insisted that we do the EU approval earlier than required. The test came up with 9 points that we had to fix, but nothing really bad. Fixing small things like the a blink-light was easy, but some former welding that had been done to the frame had not been done properly. It took me almost a month to clear all of these, but it was mostly due to the difficulty of finding welders that didn't mind working with an old car.
​So now the car is fixed up, transmission oil checked, new air filter, new diesel filter, break fluid changed, vacuum clock for the turbo swapped, new back tires, license plates changed from green to white, new stamped chassis number… All in all, we have now spent 30k (NOK) on the car + 15k on fixing things we had to + 15k on things we wanted to do for extra safety & to maintain the car (such as changing filters & break fluid).
We've also purchased a Garage-in-a-box (big tent) and today we got that set up in our back yard! We built a foundation of pallets that we got for free, purchased some sheets of OSB as a decking, drove the car in through the narrow passage between the house and our tiny garage and onto the base. Then we built the tent around that. It took 3 of us working most of the day and evening, but the car is ready to get it's rust removed even if it's winter outside!