Skylight mounted!
11 April 2021 at 10:24 pm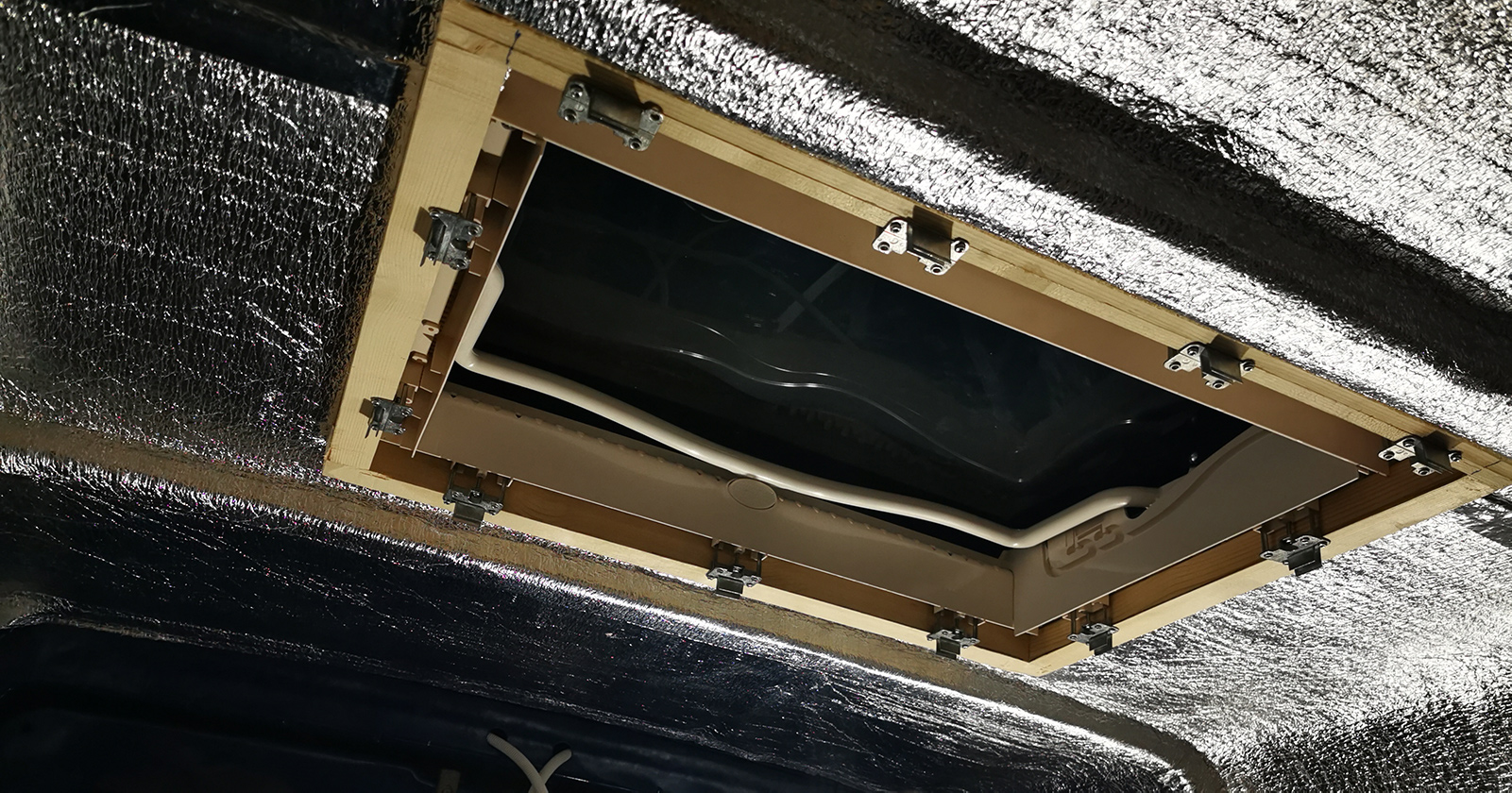 As the weather improves, so does the amount of work we do on the van. This weekend we got our Dometic Midi Heki Style roof window mounted!
We made a wooden frame that was cut and sanded down to the correct height and mounted on the inside of the van. The roof beams build 4 cm, so we bought an extension kit for the Midi Heki that made this quite smooth. I didn't document the process of sealing around the hatch, but we used a wide mastic tape as a base. We built layers of this until we could see that most areas were covered. We then applied generous amounts of Teroson mastic sealent along the underside of the skylight and put it on. The Teroson mastic is really gooey and it's supposedly the best way to seal against water. Silicone will only last a short time, but these sealants are what van and boat makers use.
Then we used the kit from Dometic to secure the hatch against the wooden frame on the inside of the van (around the cut). We then applied extra mastic where it seemed to be useful. Since the car is in a garage, we cannot test for water-proofness at the moment, but we did a basic light-test (holding light inside van) and could not see any holes.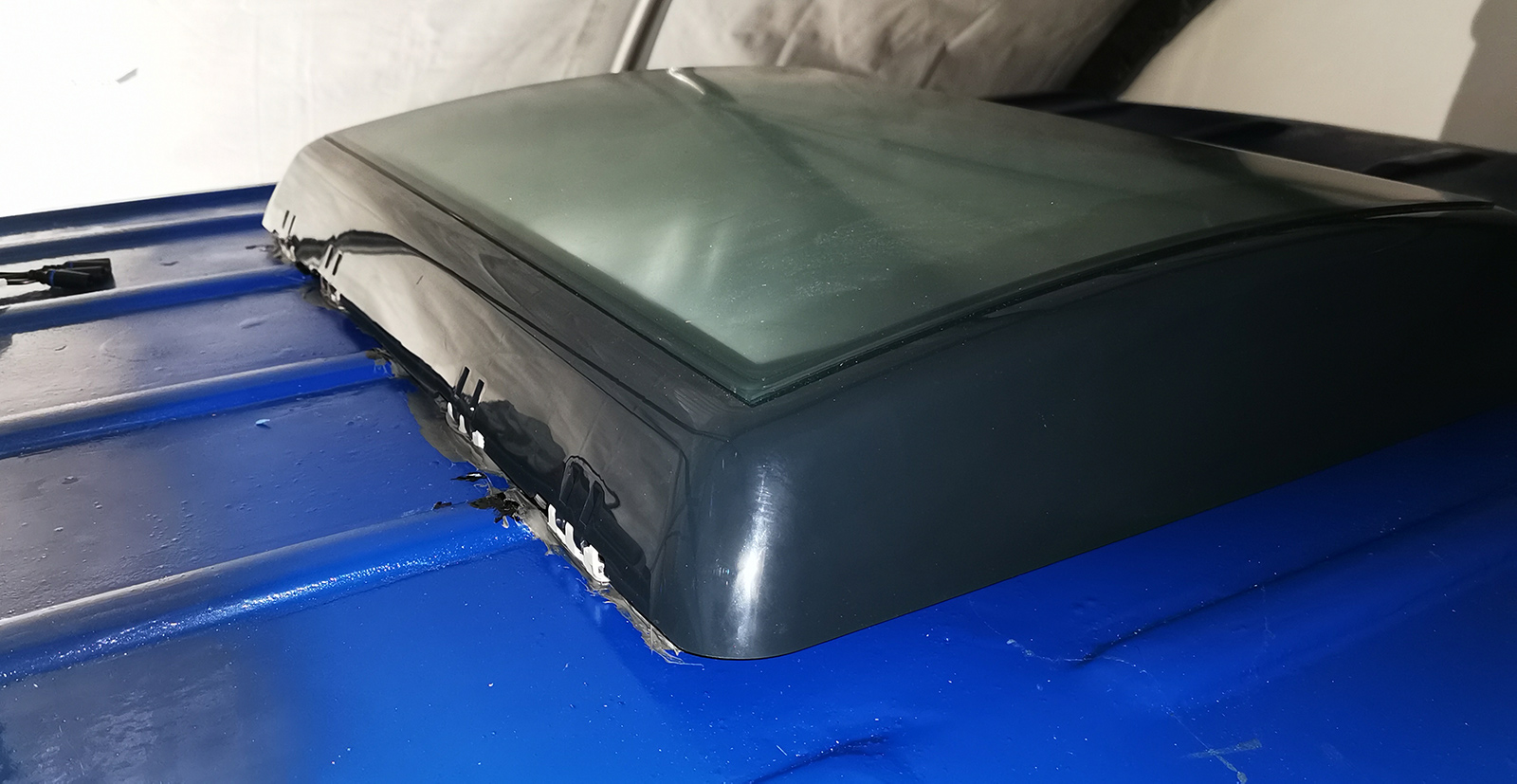 Finished hatch. Now secured and (hopefully) waterproof! We also fixed the outtake for the solar panels and pulled the cable for that. For both, we used Teroson RB 2759 for waterproofing.