We got a toilet, roof rack, battery, solar, matresses…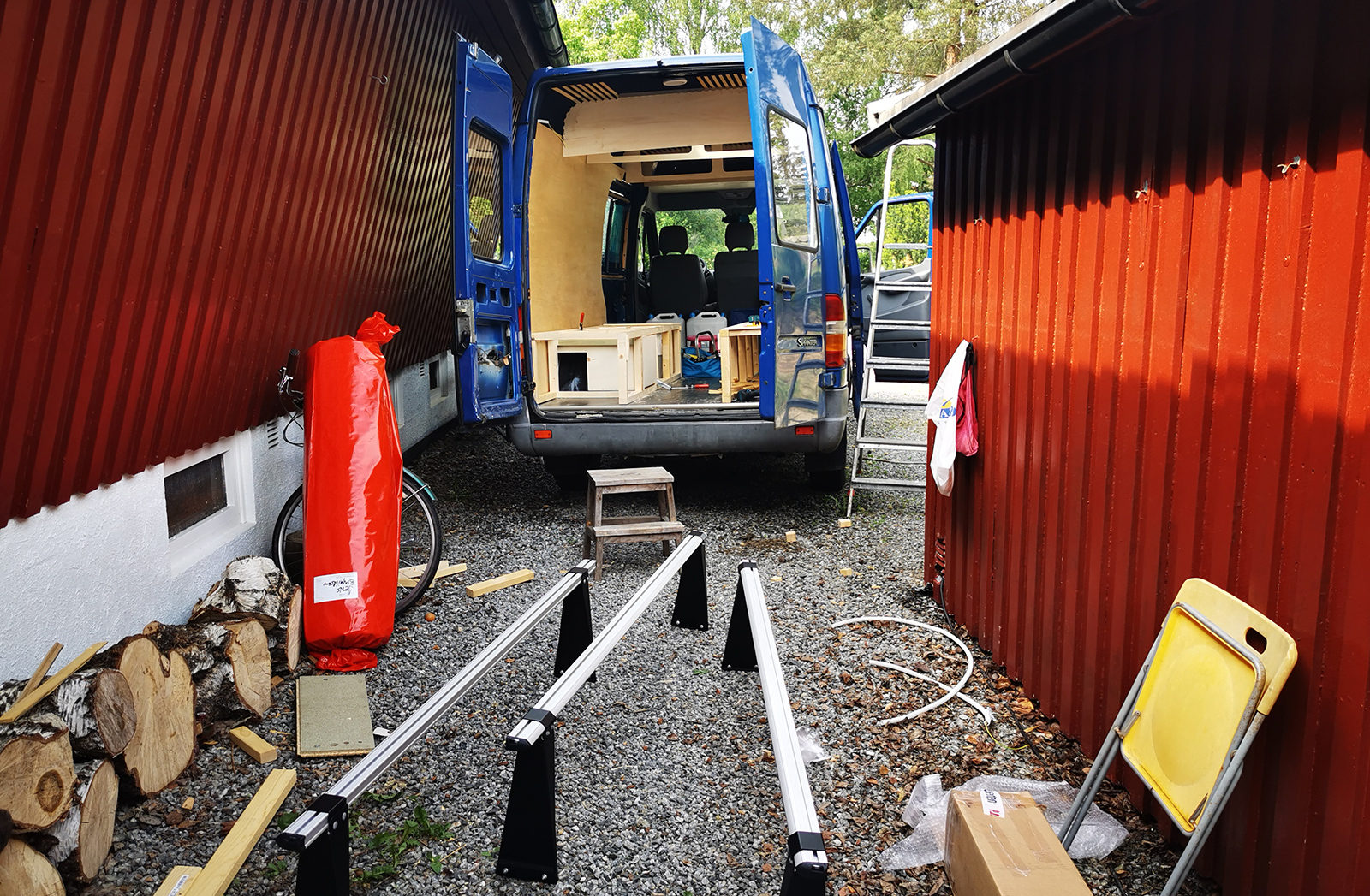 ​Once we had the benches framed up, we could fit the Dometic toilet. The toilet was selected based on it's height - high enough to sit comfortably on and low enough to just get it under the benches.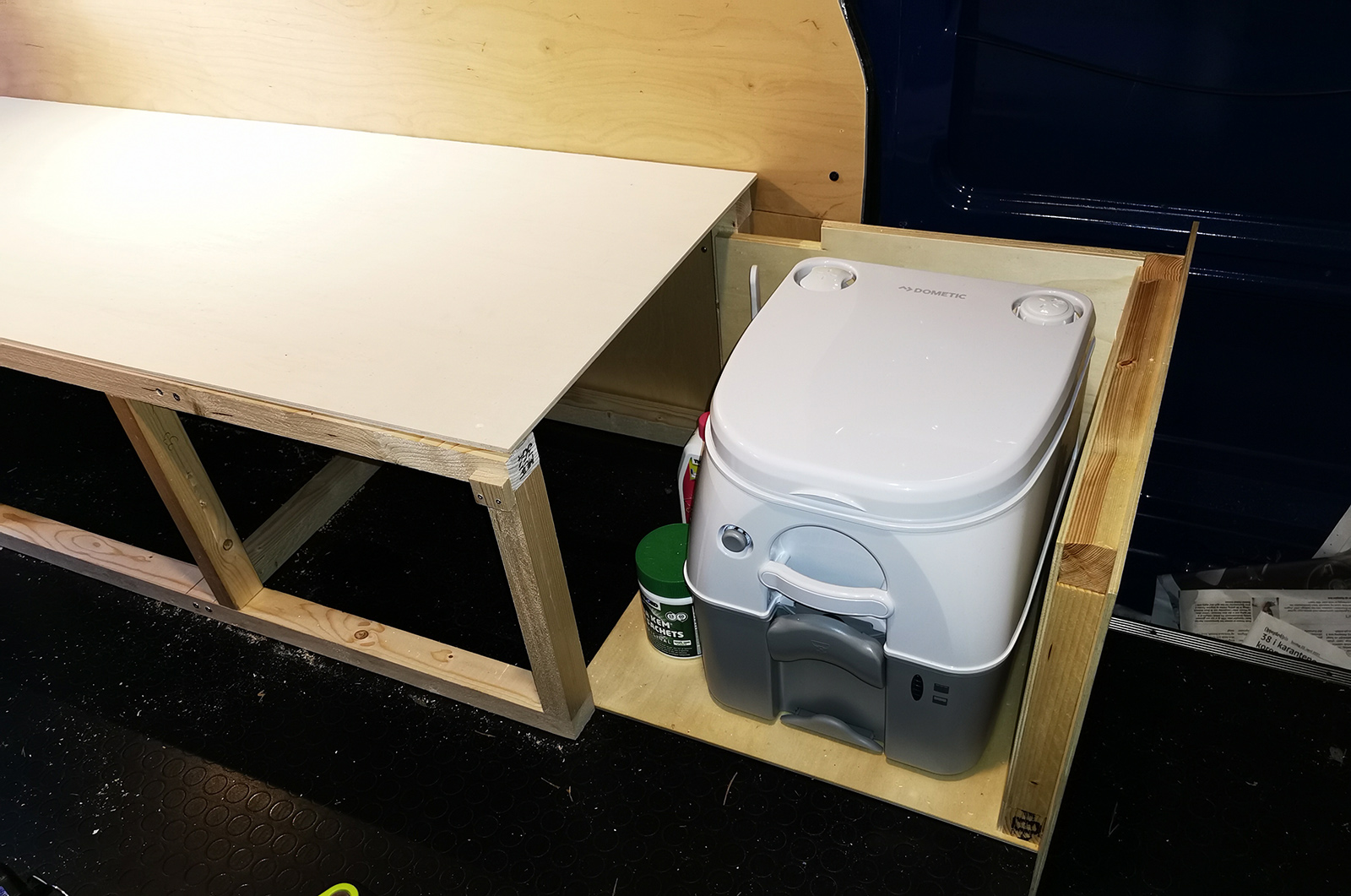 When the toilet is tucked under the bench, it will support the weight of a person on the bench. The idea is that nobody would sit on that part of the bench if you needed the toilet… Hopefully, we'll only use this toilet in emergencies and when there is a storm raging outside and we don't want to go out? It's once of those "nice to have" things that you seldom talk about. If you need the toilet, you'll just open a latch and pull it out so it should be easy to use at night.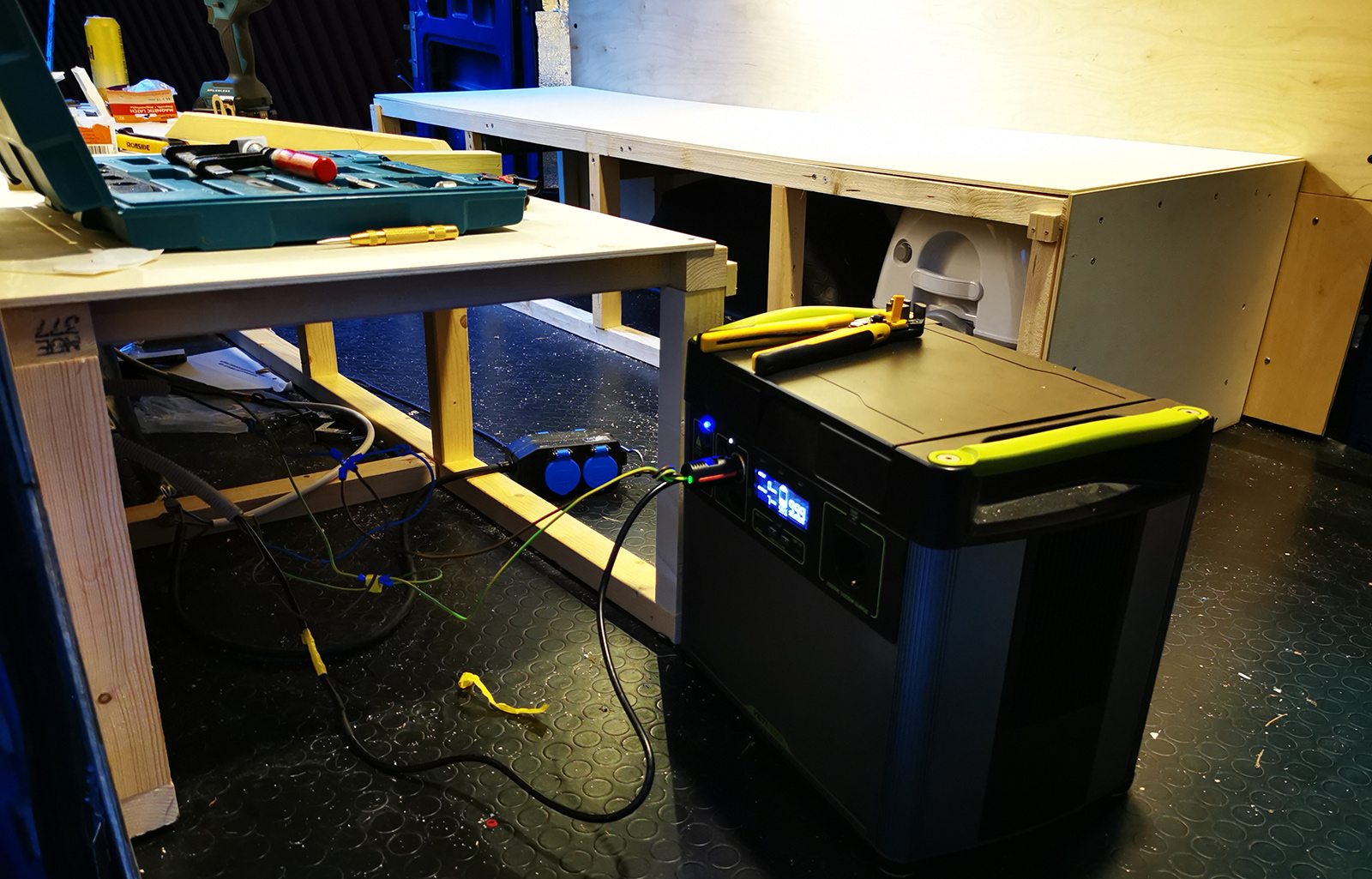 Under the oppsite bench is our battery and charger. We've opted for a Yeti 3000X from Goal Zero. Some would probably guess that I'd do the solar setup myself, given that I work in electronics but I just wanted something that works without making another project out of it? After this picture was shot, I secured it along safly to the floor. I also secured the benches with 6 solid anchor points each. Both benches and batteries can be removed, but it takes some effort and time. From the Yeti 3000X, we've got a cable going to an outlet on the roof. This was fastened and waterproofed many weeks ago, so now we could plug in the solar panels.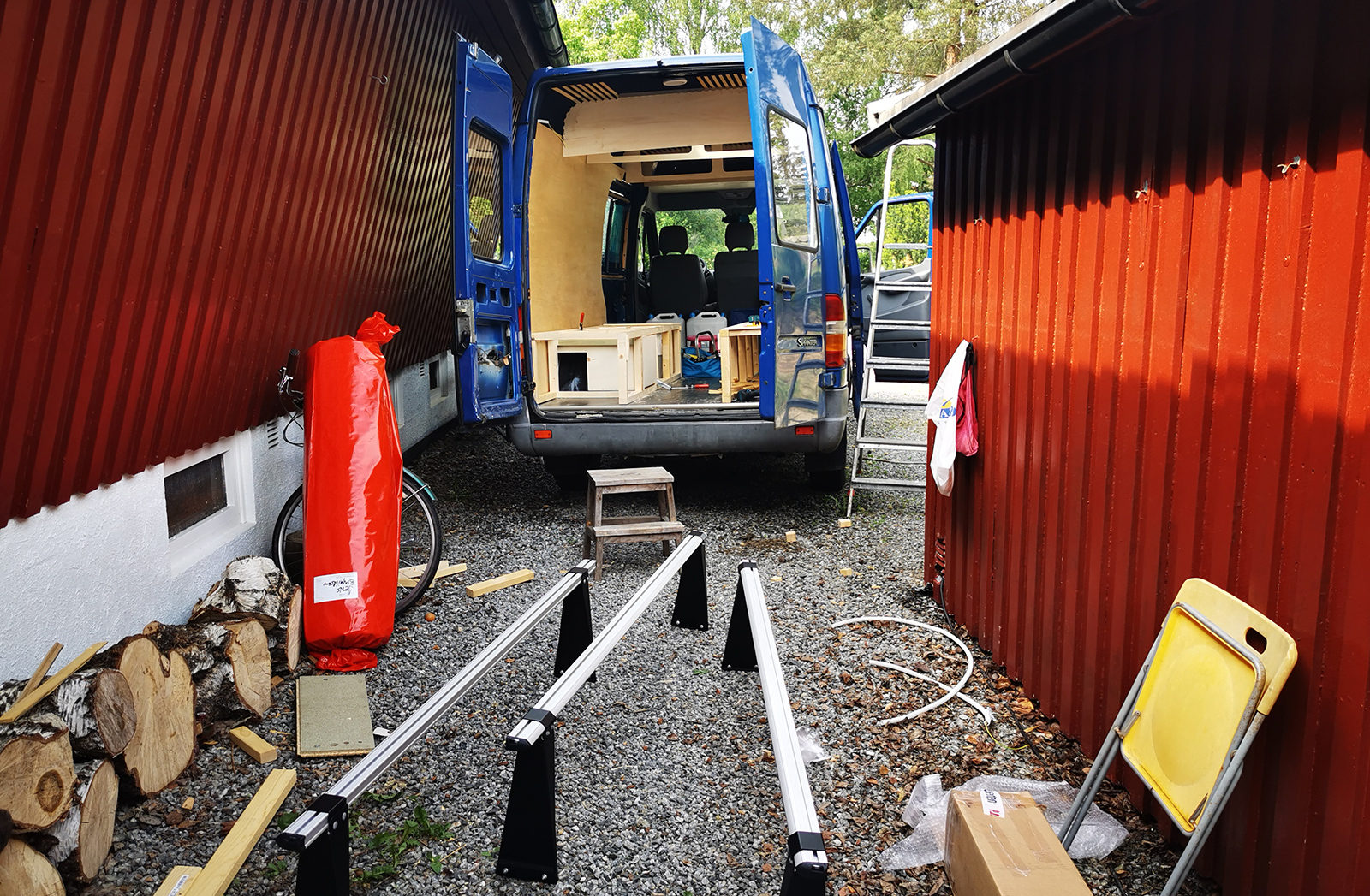 Getting hold of a roof rack for a 20 year old car was difficult, but we eventually found that Van-Guard in the UK still made some. They couldn't deliver to Norway, but they had a reseller that had a reseller that had a retailer that could sell me one. It almost took 3 months (and 20-ish emails & phone calls) to get them, but they fit perfectly. They're kind of long, so we'll cut them once we decide on an awning.
I used the brackets that Goal Zero sells, but they obviously didn't fit perfectly. They were pretty close though, so I got a very nice mount by drilling just a single hole in each. We've also made the plate that goes between the benches at nighttime, AM has made two clever drawers and we also purchased a Dometic cooler. I also did a full day of shopping and got hold of a sink, custom cut matresses, a rollup mattress and lots of other stuff. Really intensive week in terms of building, so this weekend we took some time off but it's really starting to look like a van were you can live now!