Pranking the pranksters
21 January 2021 at 5:08 pm

For the 2020 christmas I got som new RF controlled lights for our house. They looked great, but every morning they'd be turned off. Odd?
After a couple days I thought "Someone must be pranking me" and turn them off when they walk past? Good fun! I'd totally do the same, but when this continued into the second week it wasn't all that fun. At that point, it became a sport!
I jerry-rigged a Particle Photon so it would twist a small servo so it hit the remote control. The servo had a rubber pad stuck to it using Hot-glue. This made sure the hard servo-arm would not destroy the remote completely. It wasn't a pretty creation, but it got the job done and I spent less than an hour making it.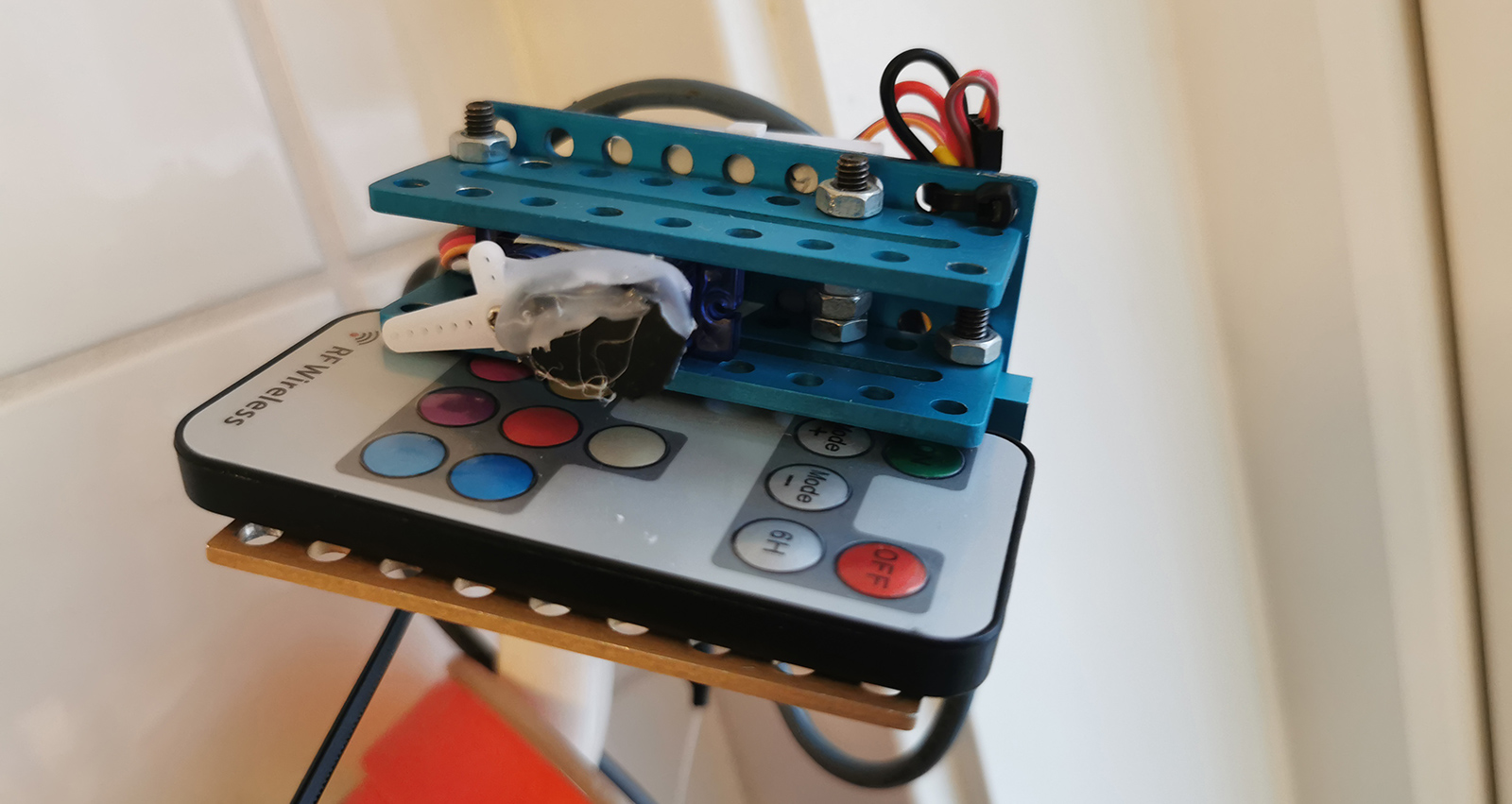 I pointed it out the window so it would be able to target the lights easily and set it up to press the button once an hour. Initially, the pranksters must have noticed and they turned the lights off all the time, but the fact that they turned back on within every half hour must have become discouraging? Hehe. I had fun at least, and I'm sure they had theirs initially. Win for all!