We bought a van!
10 November 2020 at 11:03 pm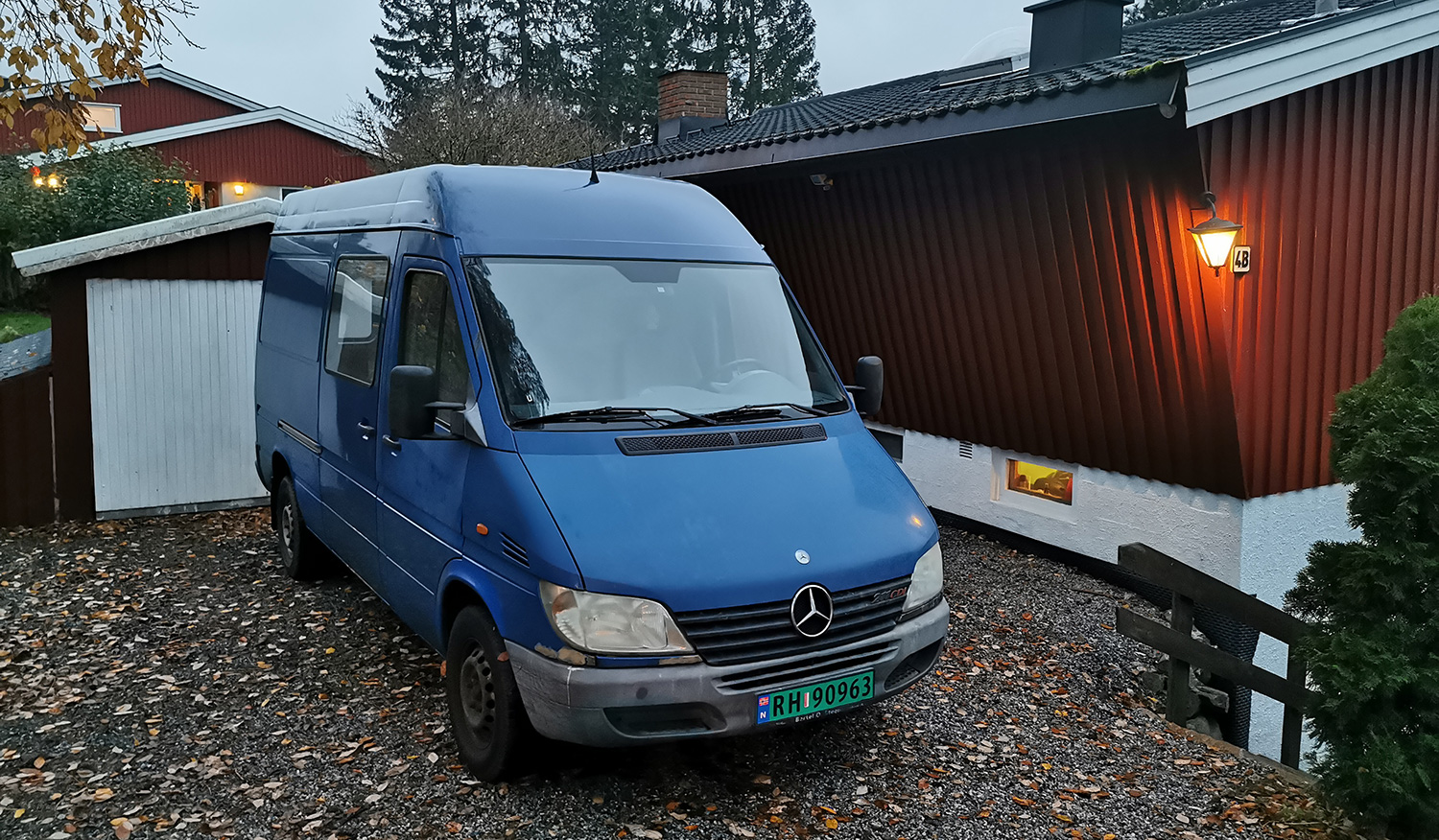 ​Quite a bit earlier than planned, but we bought an old Mercedes Sprinter. It's no beauty and has rust everywhere, but this can be a good starting van and we only paid about $3k for it on finn.no. I'm not interested in vlogging the process (as many VanLife ppl do), but I do want to document the build in this side-blog 😊
The car has very low milage - around 203.000 km. This is low milage for a Sprinter since these can easily do more than 600.000 km. This means that the engine is good - but since we got it for that low a price, there are other things that obviously are not as great. The main problem with these vans are rust and this car certainly has it. The seller said that he had fixed up most of the rust, but I'm sure we'll find more of it.
Fixing rust isn't too bad. It's time consuming, but very manageable as long as you don't need to need to weld in new material since the old one is rusted away. Then again - if I'll have to learn welding, I wouldn't mind.
​So now we have a van, but nowhere to fix it up… Will be interesting to see if we get a garage before the van is ready 😊
According to the seller, he bought it off a local farmer in the Sandefjord area. The seller bought is to use as a camper van for his daughter and he had made sure the car was in good shape for their Norway trip this summer. This summer, the car drove all along Norway up to Lofoten and Nordkapp so he knew it was in good shape. They had returned it to it's cargo van state after camping, so he was now selling it. He tried selling it for $4500 but didn't find a buyer. One buyer said he'd get it if the worst rust was fixed, but this too too long and the buyer had gotten a different car. With no other buyers, he had duped the price to close a sale and I was the first interested buyer. Me and my wife decided quickly, so we got it.
Since the van was in Stavanger, we would have to drive 7+ hrs down and then 7+ hrs back to get it, but the seller was buying a Tesla in Oslo, so he offered to drive it up for us. That kind of nailed the sale for him 😊
The first thing I wondered about in the car was this interesting panel that obviously had something to do with a heater of some sort.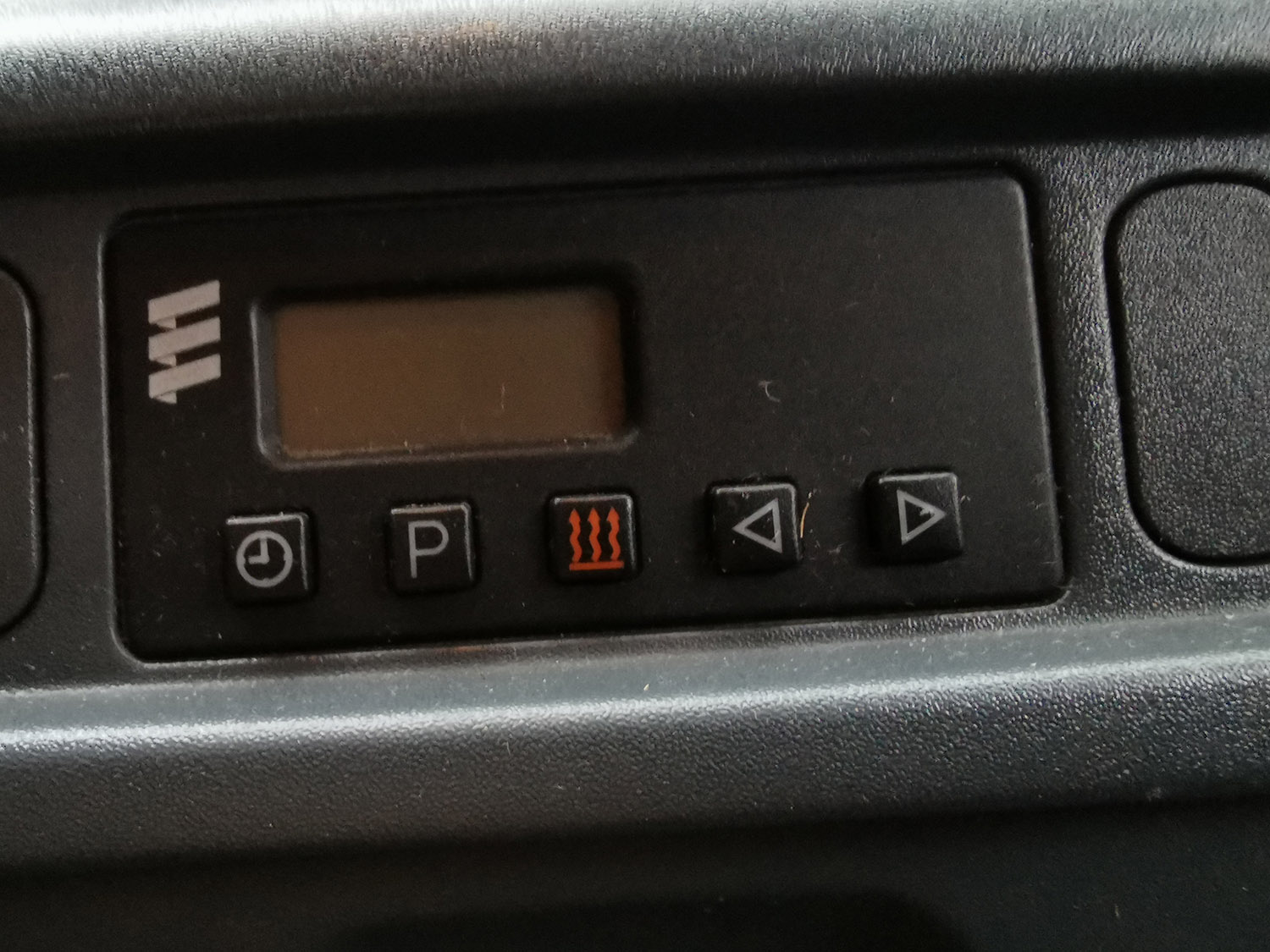 Turns out it's an engine coolant heater from the company Eberspächer and the manual can be found here.