Summer trip 2022
30 August 2022 at 9:47 pm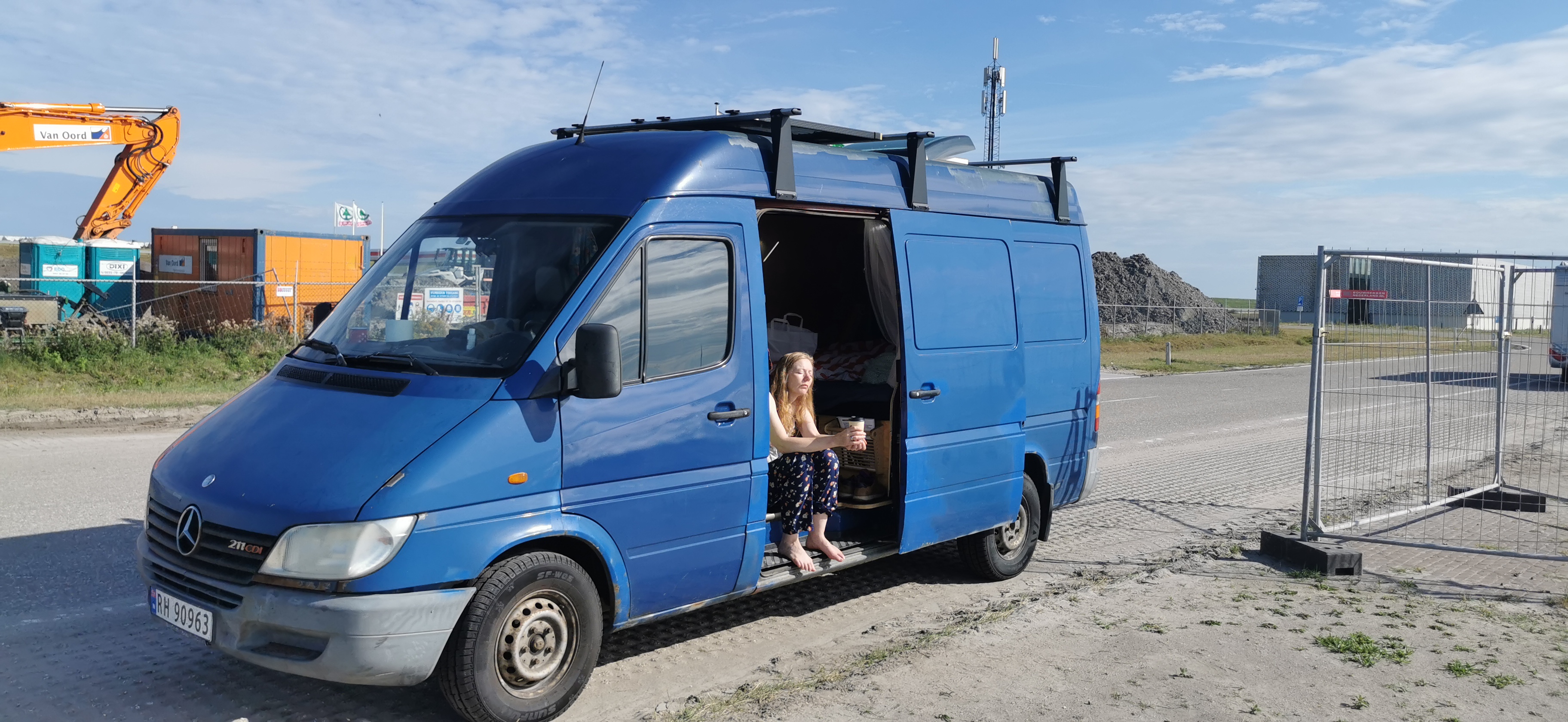 ​Last year, corona restrictions were in full force, but this year we got to take a proper trip - all the way to France! The van performed perfectly and we were really lucky with the weather.
​Our goal was to get to France, but we stopped in most countries along the way. The route was Norway - Sweden - Denmark - Germany - Netherlands - Belgium - France and back in 11 days. Every day we'd wake up at a Castle (they typically offer great parking that is only busy during daytime) or a city where we could camp without being noticed. With the blackout curtains closed, you can't really see that there is anyone in the van unless you look at the top of the roof.
Next we'd set a goal for the day. Typically something 5-6 hours drive from where we were and then we'd drop by random things we found along the way when we got tired of driving. Most of these random stops were huge sucesses! In the small town of Bad Bederkesa we found a bakery where I tried the German "mett" for the first time and also discovered "Butterkuchen".
After the stop, we'd head off to the nights camping spot. This specific day, it was out on "afsluitdijk". Literally on an island connected to the dykes that protect the Netherlands from flooding. It was pretty spectacular and we were lucky with the wind direction. Since it blows pretty badly out on the dyke at most times, there's a wind farm there. Just next to it there is a perfect parking spot for the night. There's also a camping, but that's for more "stationary" campers (the kind that never moves - basically permanent huts) as well as a gas station where you can pick up fresh pastries and juice in the morning. Highly recommended van spot with a beautiful view over the inner sea towards land.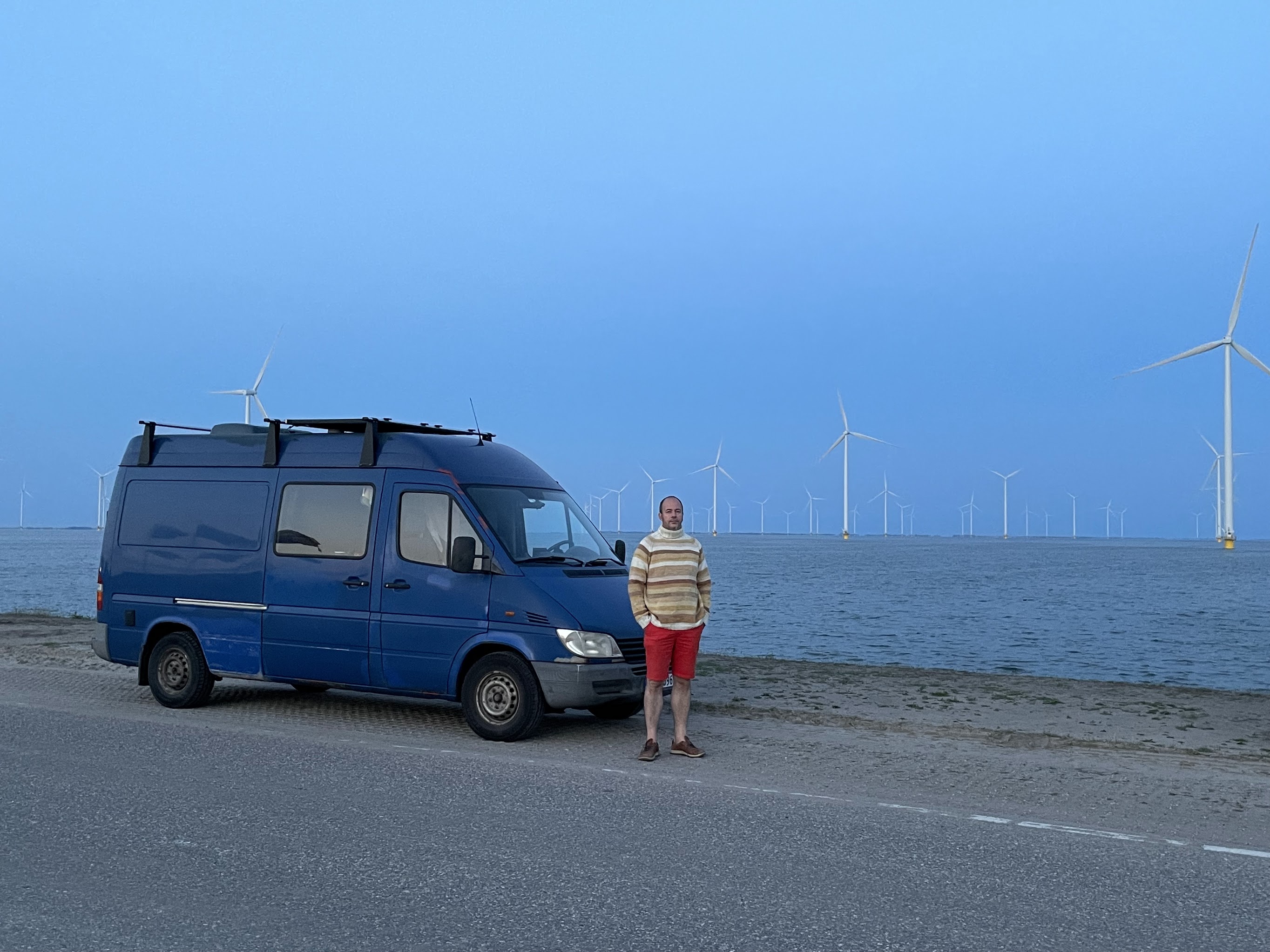 We pulled out some chair & beers and enjoyed the sunset after a walk on the dyke. The next day we went to Amsterdam. We parked outside the city and used public transport since many European cities have rules that limit old diesel cars like ours. It's much easier and faster to just use trains & trams anyway, so didn't mind. After a long day in the city with museeums and canal tour, we headed out to the beautiful island called Marken. Traditional fishing town with a charming little mueeum and great bars and restaurants. I even got a like from a world famous DJ couple while there?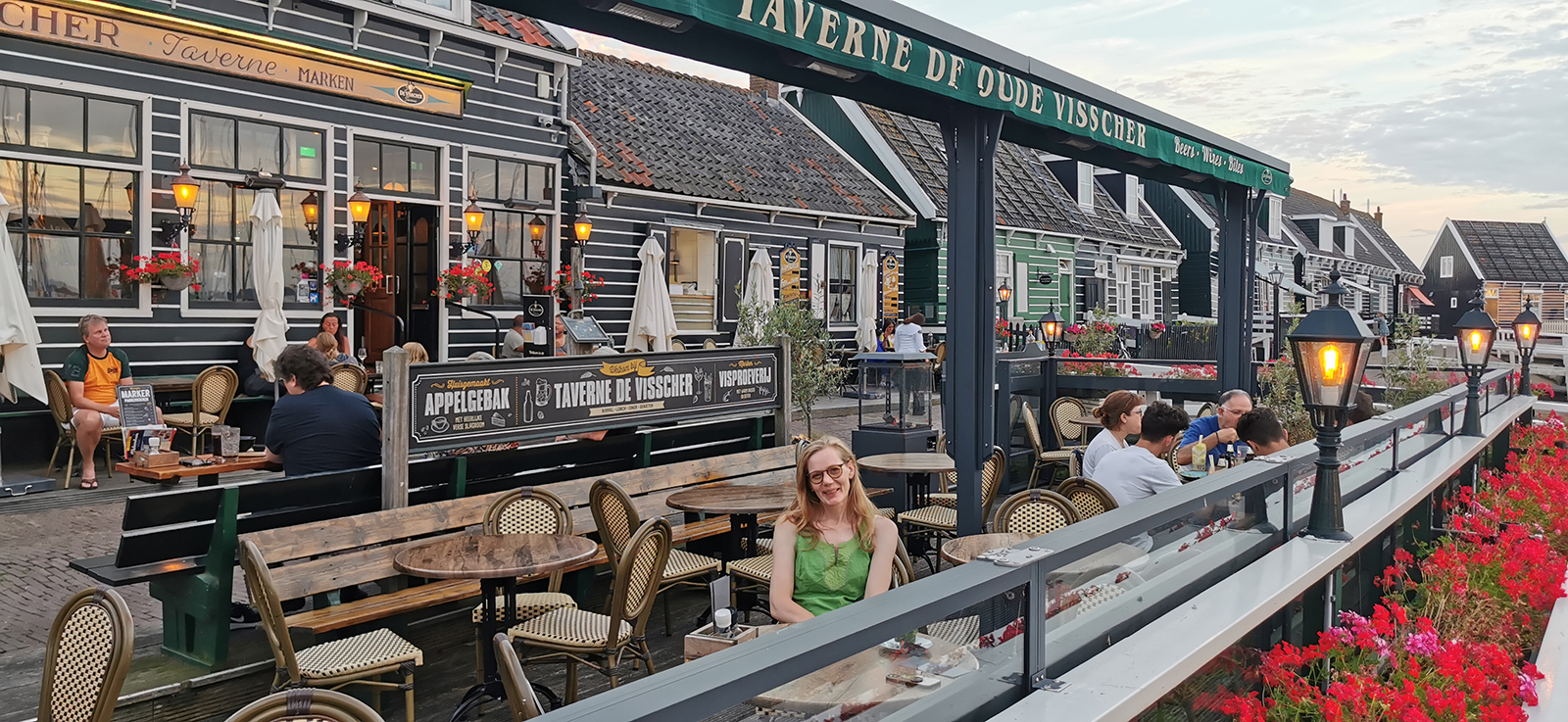 The next day, our goal was "vrijbuiter zaandam" - a massive camping store. The Dutch are big on Camping and this store was well beyond what we have here up north. We ended up with a very compact camping table for using outside the car and some other nifty things. After a stop in Hague, we found a seaside surfers restaurant called Strandpaviljoen de Kwartel that offered better food than TripAdvisor indicates. It also had the highest density of kite surfers I've ever seen. Great food & fun to watch the kiters!
Our plan was to find a nice spot along the sea for the night, but that proved to be impossible. All the surfers staying there before us had taken dumps in the bushes and now the city enforced a ban along the whole coastline. It amazes me that ppl cannot be decent enough to find a toilet or bring their own. They'll rather go shit where other ppl need to walk? Not very nice and it ruins this place for everybody. Our PortaPotty works great and never smells.
We found a good alternative not far away and there we met a couple of surfers living out of a regular passenger van. They tried desperately to get a burner going to cook dinner, but the wind was blowing hard. After watching them trying for 15 minutes, we invited them into our van to cook. Nice girls that were eager to go surfing the next day.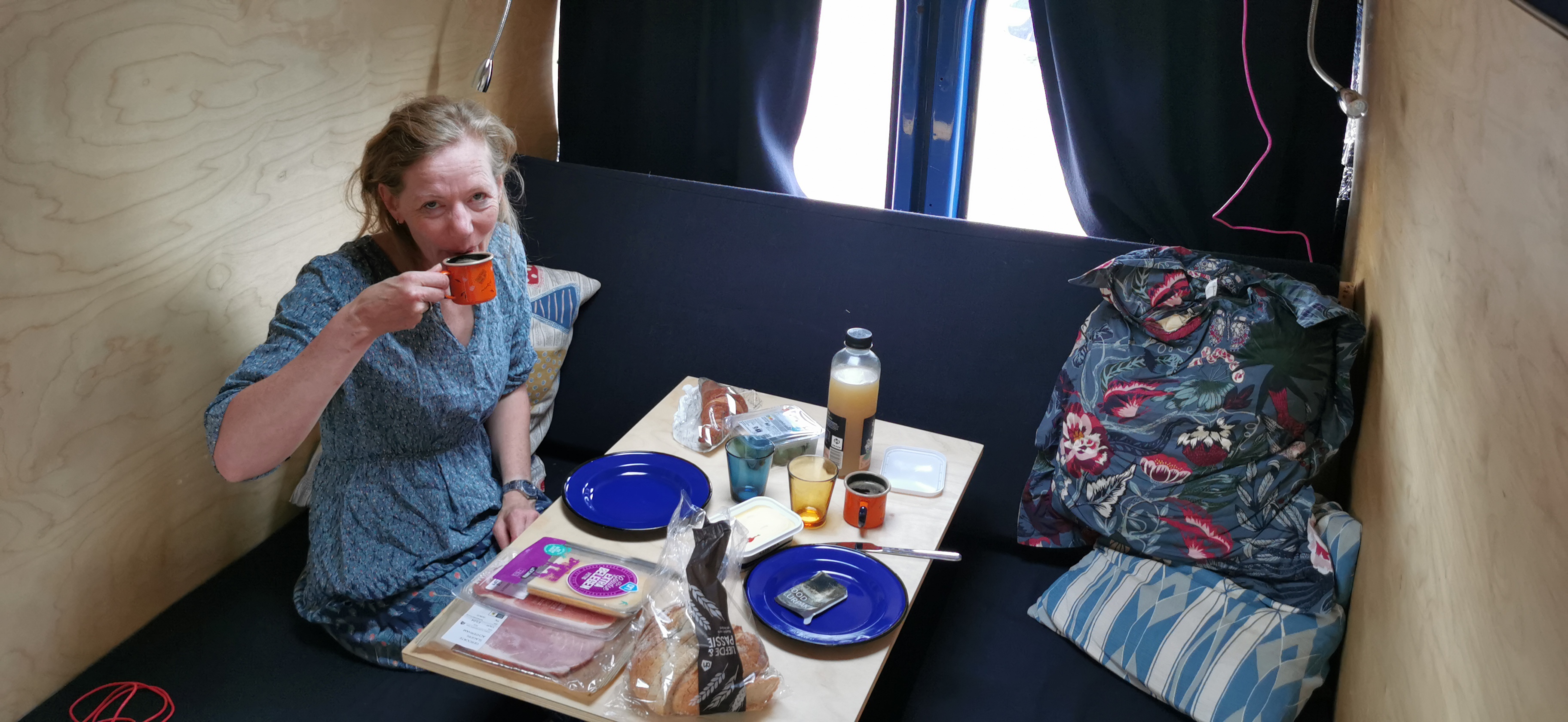 The day after, our main goal was to reach Ghent. We completely missed out on when to arrive and didn't get to see much. We did however instently discover that the city was incredibly dirty and every street smelled of pee. We asked the locals and there was a huge festival the days before we arrived and now they were in cleanup mode. I guess we could have planned this better, but we really like it when we don't plan things down to detail.
There were not many places to stay around Ghent, but we found a great parking a little outside near The Ooidonk Castle. Beautiful little city with bakeries and a cafe/bar. We toured the castle gardens in the morning and headed off to France with a side-tour to Bruges (recommended by a van owner we met). France provided us one of two solid highlights for the tour.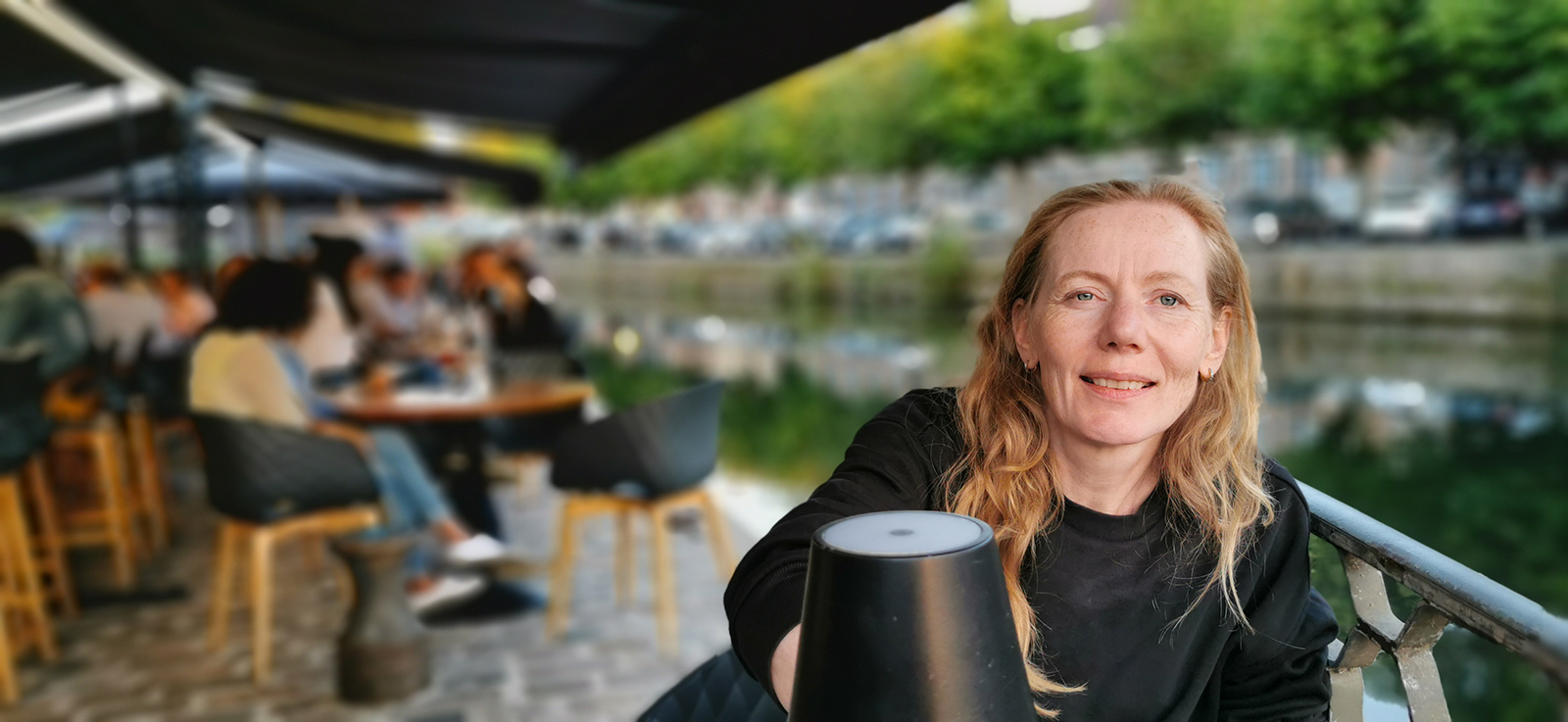 After a nice evening at a bar along a canal in Amiens, we heard sound like at a concert? Upon investigating, we found that the light show on the Amiens Cathedral is just amazing! A perfect ending to an already nice evening! We also vistied the lovely seaside town of Audresselles as well as Lille in France. If we could, we'd stay longer in France, but it was time to head towards Norway again.
Antwerp had terrible traffic, so checking Google for things to do (rather than being stuck in traffic), we stubled upon what must be the most exciting modern Art museeum in existence. If you have a chance to go to Verbecke Foundation - please do so! I have never been at a more upredictable museeum. Every nook was hiding gems that ranged from bizarre to beautiful and weird. The place is huge and so are some of the art pieces. If you ever wondered where massive artworks do end up? This is the place! Not only are the indoor space huge and surprising, but there is also a massive outdoor area. So much fun and not enough time… We'll be back!

After this, we mostly focused on heading home, but a dinner stop at Bad Bentheim and the castle was really good. Definitely one of the prettier castles in Germany and worth a visit. Just as we were heading to the top of the main tower, the church bells at the castle started ringing. The neighbouring churches repllied and it was a kind of surreal amount of church bells for 5 minutes…
After the summer trip, the car has been to Trondheim and before the summer, AM took it on two trips with friends so it's been well used. We're already looking forward to the next long trip!